Health Chef
®

… Who are we?

Health Chef® is a registered trademark of Venicepromex – Agency responsible for internationalization – created with the aim of promoting a balanced lifestyle, starting from nutrition.

Health Chef® is led by an exceptional Scientific Committee made up of experts in the science and culinary fields.
Health Chef® 's goal is to help improve eating habits and increase awareness of food and nutrition.
The project began during the event "Padova Health&Wellness Week" in 2018. Here we understood how wellness is based on three pillars: nutrition, movement, and mind. Therefore, we wished to carry forward this legacy into a project that would have a "life of its own" and persist over time.
The project launch took place in 2019 on the occasion of the Centenario di Fiera Campionaria: the newly formed Scientific Committee drafted the requirements for dishes to be considered Health Chef® and conducted interviews recounting the brand from different points of view based on their professional experience. At the same time, cooking shows were held featuring Ambassadors from the Padua area.
In 2020, thanks to collaboration with the trade associations of the territory, the restaurateurs were brought in and asked to submit recipes (with ingredients and procedures) that could be approved by the Scientific Committee as HC dishes: at the end of 2020, there were 22 establishments in the Padua territory that include an Health Chef® recipe on their menus.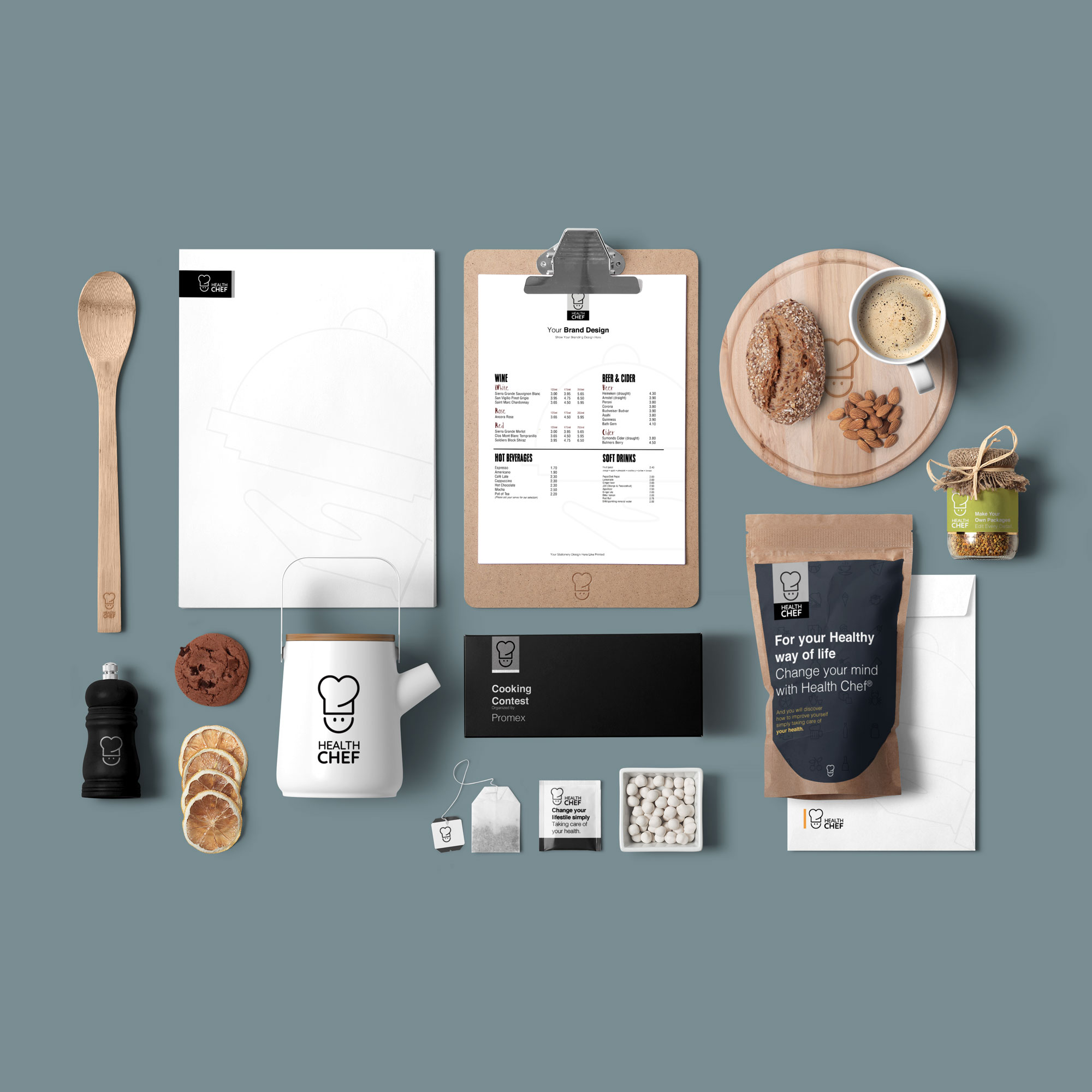 Health Chef promotes promotes a balanced dietary dietary and health lifestyle in which "Mediterranean cuisine" is only one part of a process of communication that involves all aspects of "well-being", thus becoming a vehicle for the distinctive values of Made in Italy..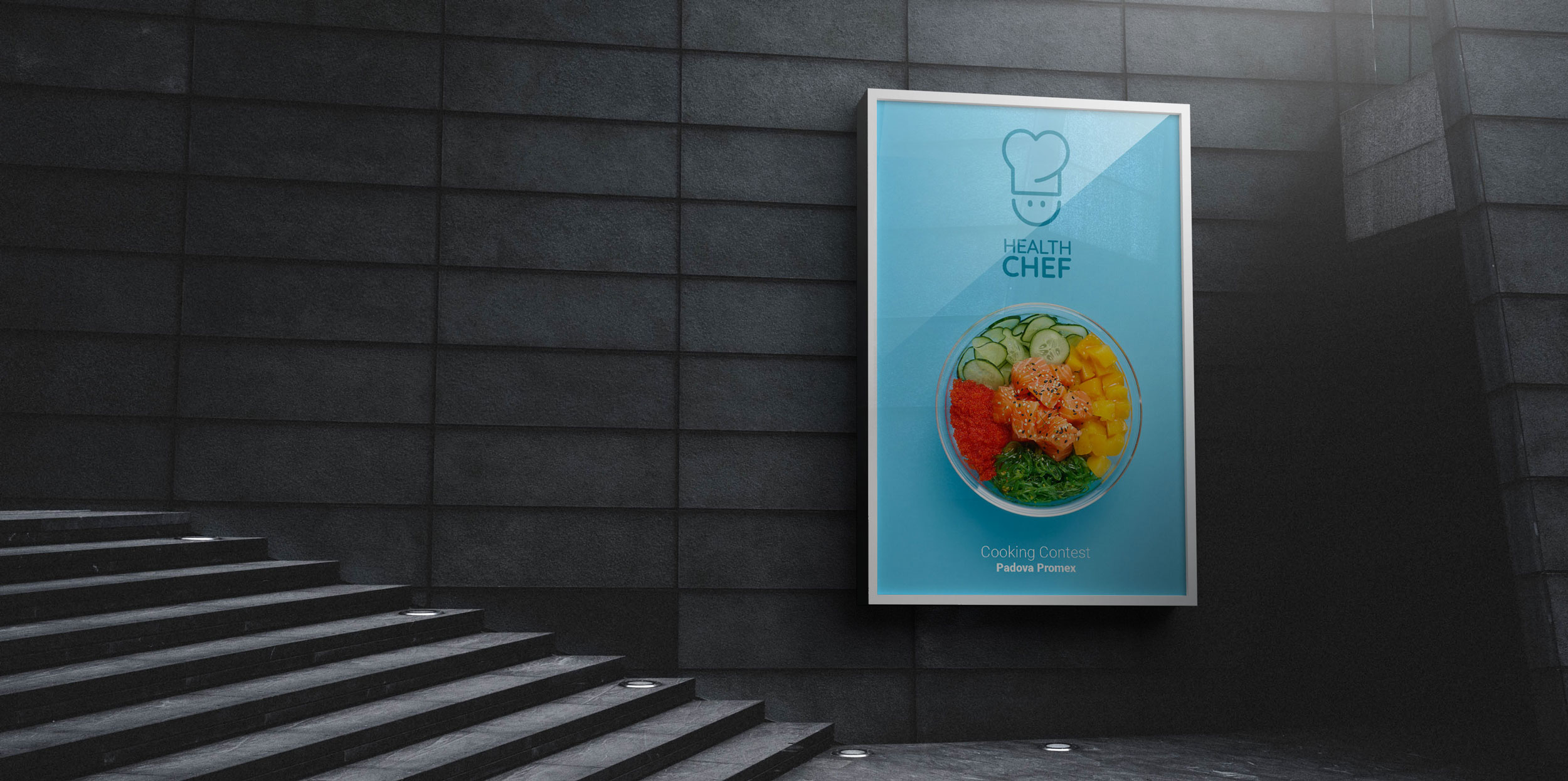 Health Chef® works alongside local authorities in marketing events: in collaboration with the Municipality of Abano Terme we sought to enhance the typical Aponense dish (Bigoli di Monterosso) by creating an HC-approved recipe, on the occasion of the Fiera d'Autunno we asked the nutritionists and dieticians of the Scientific Committee to create two examples of recipes based on folpo (octopus) and finally, seeing as November is dedicated to goose, we asked the nutritionists and dieticians of the Scientific Committee to create a menu and a main course accordingly.
Last year, we collaborated with the University of Padua for the Healthy Living Conversation project (a series of conversations between chefs, doctors and national wineries) live streamed on YouTube.
Thanks to collaboration with the Veneto Region, Assocamere Estero and the Camere di Commercio Italiane all'Estero we are collaborating in the program Authentic Italian Table, promoting authentic Italian products through the Health Chef® brand.
Want to stay updated on Health Chef® events?
You can follow us on social media or contact us at health.chef@vepromex.it. Otherwise, you can visit the Activities and Events page on this website
Health Chef® is a registered trademark of Venicepromex – Agency responsible for internationalization
Tel 0039 049 8208327 | E-mail health.chef@vepromex.it