Health Chef
®

Ambassadors

Thanks to the invaluable collaboration with foreign trade associations, here you'll find the establishments that have joined the project where you can taste what Health Chef® has to offer.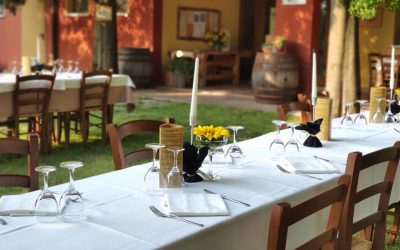 Castello di Godego – TV
Health Chef Dish
Chicken thigh stuffed with precoce/tardivo radicchio and walnuts with spiced pumpkin cream and onion-herb potatoes. (Single dish)
Primo a tavola
Giuseppe Amaro
Oltre Il Giardino
Eclectique
Locanda Baggio
Osteria Ripasso
Il Giardino - green restaurant
Al bivio degli artisti Restaurant
Bistrot Foresteria
Corte Villa Rossi Restaurant
Parco Gambrinus Restaurant
Il Profumo della Freschezza
Pizzeria All'Incrocio
Le Querce Restaurant
Burici
Barnes Gallery
Alba Agritourism
Forno Antico Agritourism
Dei Ciliegi Agritourism
Al Vecchio Borgo Agritourism
Le Noci Agritourism
Ai Casoni Agritourism
La Restera del Sile Agritourism
La Collina delle Api Agritourism
Calronche Agritourism
Arneroni Agritourism
Valbaré Agritourism
Althea Agritourism
Il Podere Agritourism
Ca' Nea Agritourism
Ai Bagolari Agritourism
Dal Moro Agritourism
Ytheca by Fiorital
Tola Rasa
Rivoluzione Pizza
Restaurant Val Pomaro
Restaurant Storie d'amore
Restaurant Ca' Novena
Restaurant Boccadoro
Restaurant Belle Parti
Restaurant Al Pirio
Radici
Pasticceria Embasy
Pasticceria da Angelo
Osterie Meccaniche
Nerodiseppia
Golosi di Natura
GingerGi
Gelateria Ciokkolatte
Fresco Pizza & Cucina Conviviale
Country House il Bucaneve
Bocon Divino
Antica Trattoria Ballotta
Agritourism Capeeto
Agritourism Bio La buona Terra
Riviera
Agritourism Le Clementine
Trattoria dalla Marianna
Restaurant Aldo Moro
Do you want to propose a recipe or menu to the Scientific Committee for Health Chef® approval?
Call us at 0039 049 8208327
Health Chef® is a registered trademark of Venicepromex – Agency responsible for internationalization
Tel. 0039 049 8208327 | E-mail health.chef@vepromex.it